Eve Zaremba is the author of six mystery novels featuring lesbian private detective, Helen Keremos. Now 40 years after she arrived on the scene, Helen Keremos has returned in a graphic novel, Work for a Million—adaptation written by Amanda Deibert, illustrated by Selena Goulding and published by McClelland & Stewart. Her memoir, The Broad Side, Reflections on a Long Life, was published in 2015.
Active in the Women's Liberation Movement in the seventies and eighties, Zaremba was a founding member of the Broadside collective which produced a monthly feminist paper in Toronto from 1979 to 1989. She has written articles and reviews in a number of other publications. In 1972, Zaremba selected and edited an early work of feminist non-fiction, The Privilege of Sex, A Century of Canadian Women (Anansi).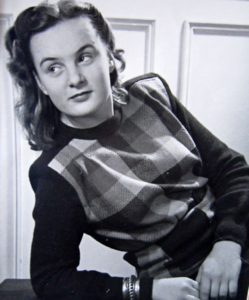 Born in Poland, Zaremba emigrated to Canada in 1952 after a stint in the United Kingdom; she graduated from the University of Toronto in 1963. Over the years Zaremba has made a living in advertising, marketing, real estate and publishing. While writing two of her novels she ran a used bookstore in Toronto. Zaremba is a long-standing member of The Writers Union of Canada (TWUC). She lives in Toronto, with her spouse Ottie Lockey, a filmmaker, arts consultant and coach.